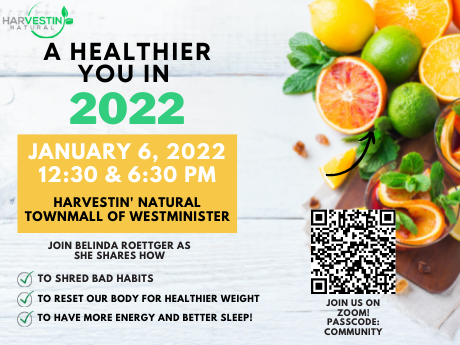 YOU'RE INVITED!
Belinda Roettger, Ph.D., earned her Bachelor of Science and Masters of Science in Food Engineering and her Ph.D. degree in Biological and Agricultural Engineering from Purdue University in West Lafayette, Indiana. Dr. Roettger also completed a 5 year post-doctoral program at the Mayo Graduate School of Medicine in Gastroenterology at the Mayo Clinic in Rochester, Minnesota.
Her work in digestive diseases was funded by the National Institutes of Health and published in peer-reviewed professional journals such as Journal of Cell Biology, Molecular Pharmacology, Journal of Neurochemistry, and the Journal of Biological Chemistry.
After Dr. Roettger and her family experienced health challenges, she began to study the link between whole food nutrition and health. Together with her husband, Tom, they are now dedicated to sharing what they have learned to help prevent disease in children and adults and to promote healthy lifestyles for families.
CLICK HERE TO JOIN US ONLINE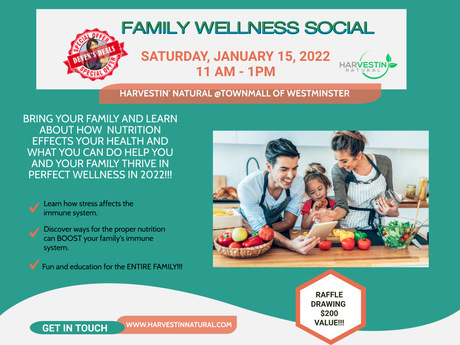 FUN FOR THE ENTIRE FAMILY! JANUARY 15, 2022!
We are SUPER excited about our very first Family Wellness Social at Harvestin' Naturals in the TownMall of Westminster Sat 1/15 11am-1pm.

Dr. Liz will chat with you and your family about:
How stress affects your immune system
How proper nutrition boosts your immune system and increases your energy
What foods/supplements are needed to feel less bloated, lethargic, anxious, etc.
How can you achieve a better nights sleep and why it's so important
And more!!

We will also be doing a raffle for those that sign up in advance for a Free Blood Analysis (valued at $200)!

Make sure you register here - even if you aren't sure you can attend (as these are still very uncertain times and we get life happens):
RSVP HERE